The Chonburi Governor has approved the Pattaya City ordinances have decided on a new animal dogs and cats act on September 2, 2019. The Pattaya city is now using the new act according to Section 78 (2) of the Pattaya City Administration Act, B.E. 2562. People living in Pattaya have 365 days to comply with new rules and that means you need to register before September 2, 2020. 
This new act only for Pattaya city and not Nong prue, Na Jomtien etc if you live on dark side or in Siracha you do not need to register your animals.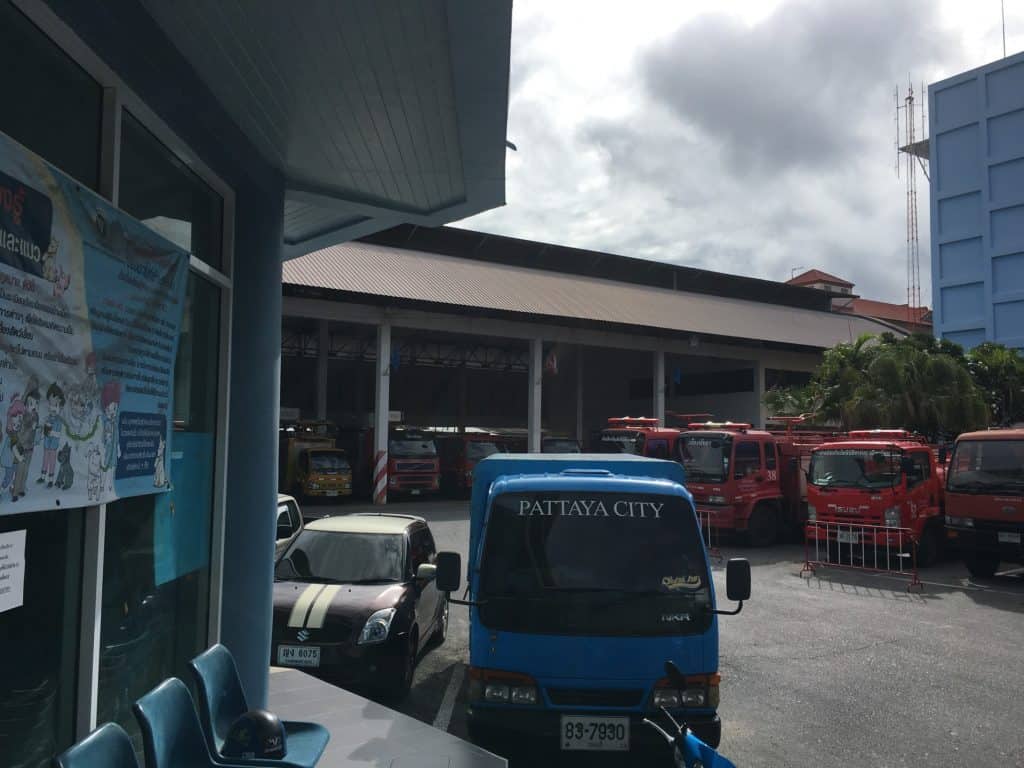 However before you get to alarmed, the registration process is very simple. Just go down to the Pattaya City Veterinarian on the 3rd road in Pattaya. It is next to the Pattaya fire station and Pattaya City Hospital. It is a light blue building, and they close 16.00 weekdays. You need to bring your ID card or passport, and they will ask you for,
Number of dogs
Address
Sex
Sterilized
Breed
How the animal looks like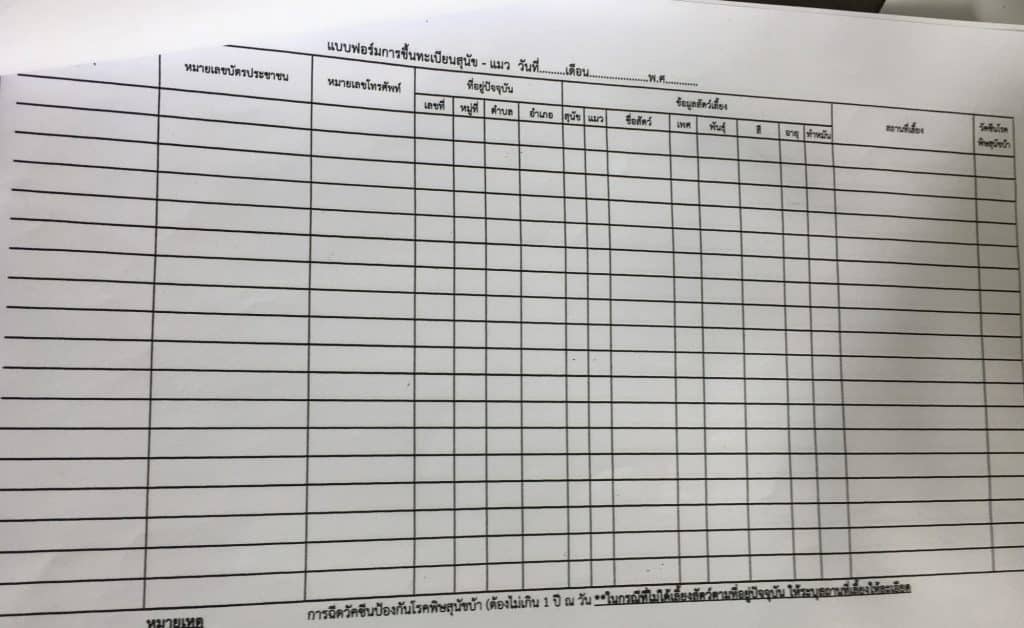 We asked about registration of cats, but they did not want to know anything about cats, however if you have cats you might as well bring the cat info. They also did not ask anything about vaccine. It took just few minutes to register the dogs and person in the information desk downstairs spoke very good English.
The new act is to prevent street dogs and cats in the area from North Pattaya to Jomtien. You can not dump dogs and cats in this area anymore and you need to register your dog if they are living in your house. It also says you can not feed stray dogs and cats in this area anymore and that will for sure cause problems since there are many street dogs living in this area.
The new act also says many other things and Pattaya city might implement this later or not. Thailand Dog can not answer what part of the act Pattaya City will enforce or scrap.
1. In the area of ​​Pattaya It is a zone forbidden to raise or leave no more than 2 dogs per household with an area of ​​18 square meters. (They did not ask how big area we had).
2. In the area of ​​Pattaya It is a zone forbidden to raise or leave no more than 3 cats per household with an area of ​​18 square meters. (They did not ask how big area we had)
3. If the owner of the dog And the cat wants to give Renounce possession or change ownership rights to another person Must notify the city of Pattaya within 30 days. The same if you move outside Pattaya City you need to tell them. (Our guess is to prevent dumping)
4. If you have new puppies and kittens you need to get a rabies vaccine and register within 120 days.
— Rabies prevention and control
The act then regulates the rabies vaccine and that your animal need to have the vaccine. It also says you need to inform the city within 24 hours if you see symptom of rabies and that the city can force people to keep animals inside if Pattaya city have a rabies outbreak.
The act then goes on to talk about that the place where you keep the animal need to be suitable for the animal. It needs to be clean and not cause problems to the people living around there. You also need to carry a card or mark the animal. The Pattaya City gave us cards after we register the dogs.
Should you not comply to this new act you could be fined 10.000 THB
For more information, please contact Provincial Local Government Promotion Office Law, Regulation and Complaints Division Telephone number 038 276 198 – 9 ext. 28 – 31 on working days and hours
The original announcement from Pattaya City can be read here.
https://www.facebook.com/story.php?story_fbid=718481945283060&id=525117804619476
We also published a copy on the Thailand dog Facebook
https://www.facebook.com/177370729137231/posts/1495062820701342/?d=n